Adalaj ni Vav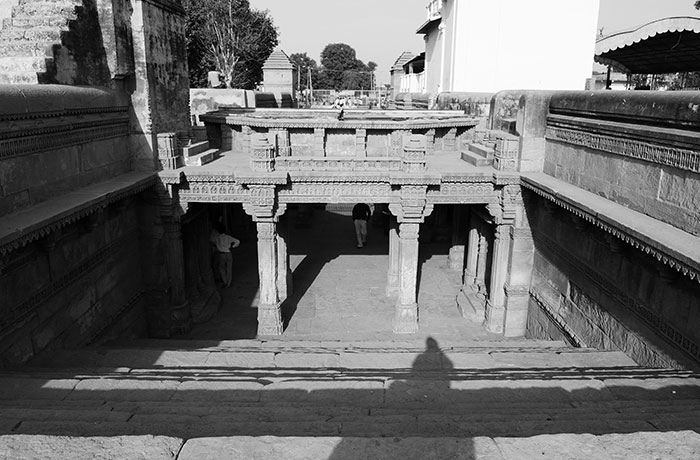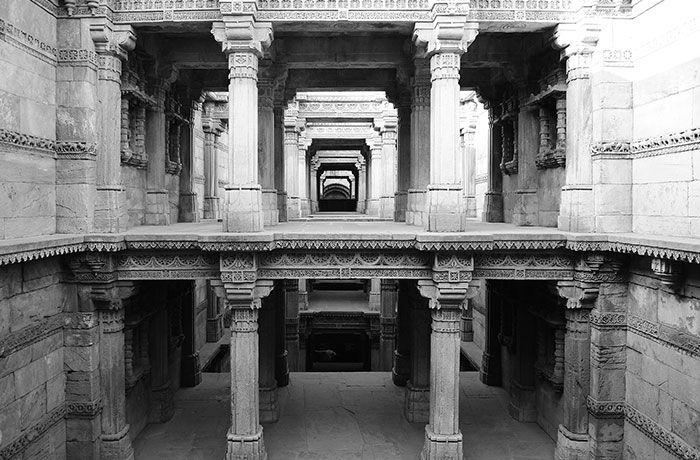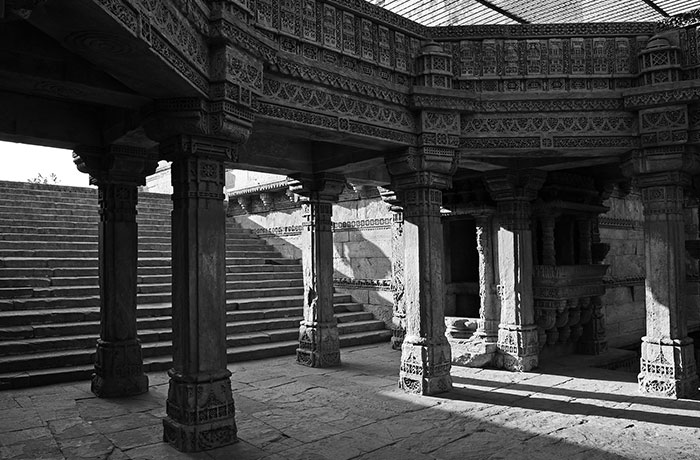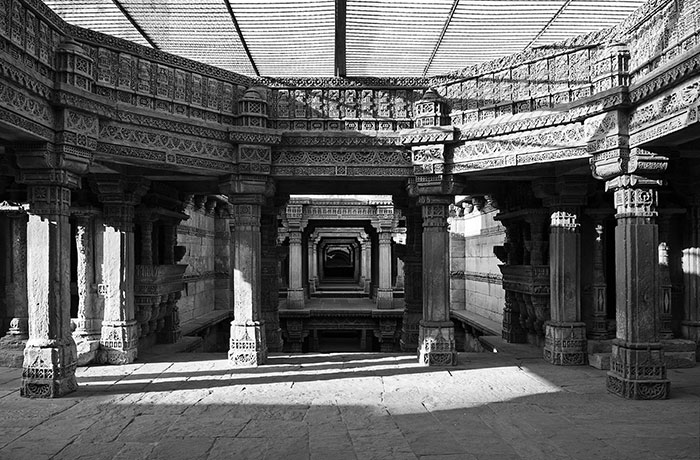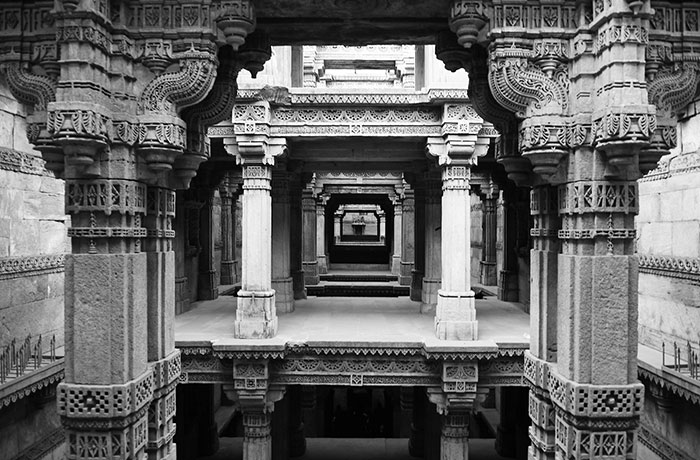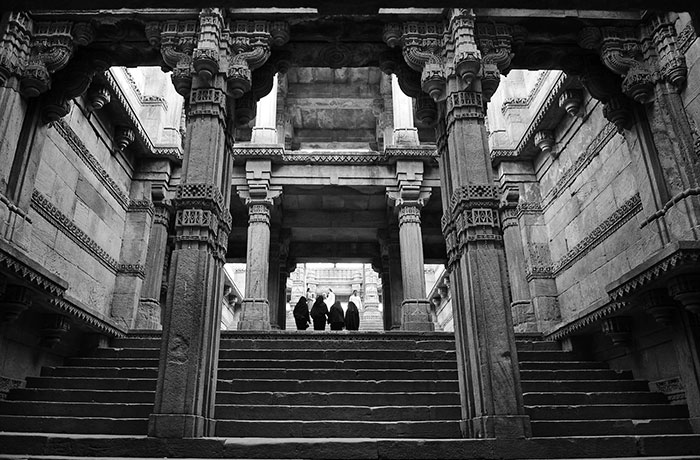 Located in a small village named Adalja, twenty kilometres North of Ahmedabad, this word famous step well is an architectural wonder.
Patronised by Rudabai, wife Vaghela chief Virsinh, Adalja ni Vav was built in 1499 and is among one of the finest monuments of Gujarat.
Laid on a North-South axis, with the well in the North and the entrance in the South, the step well measures 75.3 meters. It is a five storey structure, mostly underground, with three entrances opening into a square platform leading to the stepped corridor at the end of which is the well.
The entrance platform rests on 16 pillars and the built-in shrines with carved balconies form its four corners. The stepped corridor leading to the well, built directly into the water table to ensure water year around, originates at the square platform. The walls of the 'Vav' showcase sculptures and ornamentation.
The Step Well, a unique feature of architecture of Gujarat, combines history, culture, artistic tradition, social customs and religious sentiments of the local people. A special feature of the well was that besides storing and providing water it also offered cool resting places to the sun weary travellers.
The step wells were life saving source of water during droughts and other periods of water scarcity. Adalaj-bi-Vav is a centrally protected monument by the Archaeological Survey of India. The monument is a major tourist destination in Gujarat.