Ganesh & Kumaresh Rajagopalan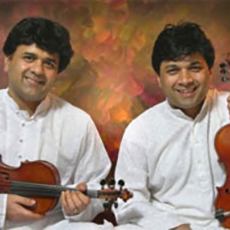 Though popularly known as artists, musicians, performers, composers, directors, producers, researchers and teachers, the violin maestros Ganesh and Kumaresh consider themselves students of life and existence.
Their deep-rooted strength in playing Carnatic music in the traditional way has made them favorites with the purists as well as the uninitiated. The brothers have given new dimensions to the realm of music and have brought out a refreshingly original content and style for this form of art.