Fazal Qureshi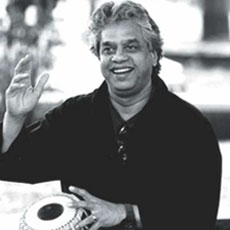 A family background that resonates with the Taal of Tabla, music runs deep in the veins and is Fazal Qureshi's natural inheritance.
Under the guidance of his father and guru, the late great tabla maestro Ustad Alla Rakha, and with inspiration from his illustrious brother, Ustad Zakir Hussain, Fazal Qureshi has developed a style of his own that is distinguished by its rhythm, versatility and eloquence. Ustad Fazal Qureshi has expanded his horizons by engaging with other music forms especially Jazz and western classical music.
As a composer , Fazal has composed for films and has several classical and fusion albums to his credit,the latest music album being 'LEY LINES' released by Times Music.