Abhijit Pohankar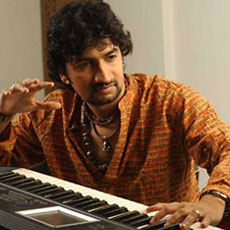 Music Producer, Composer, Singer and an Indian Classical Keyboardist,Abhijit Pohankar, is considered as one of the most versatile and talented musician of the young brigade.
Son of the renowned classical vocalist Maestro Pandit Ajay Pohankar, Abhijit trained in instrumental style of Indian music with the world renowned Santoor Maestro, Pandit Shivkumar Sharma.
Abhijit is perhaps the only Indian to play Indian classical music on the keyboard.